8 Nov 2011 - Rainbow Centre, Margaret Drive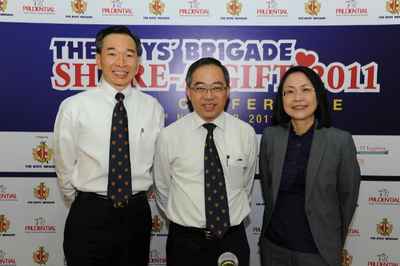 The Boys' Brigade Share-a-Gift 2011 Media Conference was held at Rainbow Centre- Margaret Drive. The Boys' Brigade Share-a-Gift (BBSG) project, a high-profile and large-scale national community service project during the Christmas season, returns for the 24th year to continue promoting the spirit of sharing and giving amongst Singaporeans. The project announced that it aims to bring cheer to a record number of 29,041 beneficiaries this year.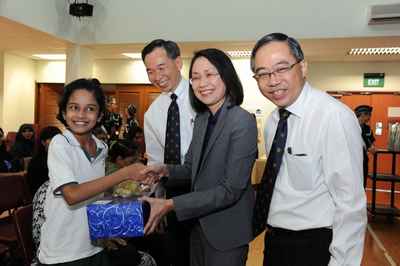 Christmas came early at Rainbow Centre (Margaret Drive Special School) this year at the media conference of the project. In the spirit of caring and sharing, BBSG and Prudential Singapore prepared gifts for five children from Rainbow Centre. These children made specific wishes and will get the chance to receive their Christmas joy earlier this year.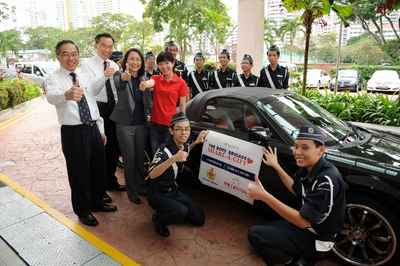 For the first time, The Boys' Brigade hopes to attract private vehicles this year to volunteer and help publicize BBSG 2011 by pasting a promotional project sticker on their vehicle doors for an entire month. The Boys' Brigade and Prudential Singapore kick-started this first-time "volunteer publicity effort" by pasting the promotional sticker on a representative number of cars gathered at the Rainbow Centre. The public are welcome to be a part of the project.